Mission
Here at Blessed Church, our mission is to reach, serve, and love the world through Christ.
Vision
Blessed Church resides at the intersection of our God and our community.
Core Values
Inspiring Worship: We value inspiring worship experiences in the midst of God's awesome presence.
​
Purposeful Multiplication: We value planting a church that plants other churches to promote the growth of God's kingdom.
​
Empathetic Giving: We value serving people with a heart of understanding and compassion.
​
Generous Giving: We value wise usage of the resources that God has entrusted to us.
​
Continual Innovation: We value the importance of a commitment to identifying leading edge opportunities for Kingdom Building.
​
Engaging Fellowship: We value creating genuine interactions with the intent of building a better relationship with Christ.
​
Intentional Spiritual Growth: We value the personal pursuit and progressive development of a relationship with Christ.
​
Part of the Church of Christ (Holiness) USA, COCHUSA
​
​
​
​
... at the Intersection of our God & our community
We meet at 8390 Latty Ave., 63042, First through Fourth SUNDAYS of the Month. The schedule for the upcoming services is as follows:
​
Donuts & Coffee at 9am
Worship Services at 10am
On Fifth SUNDAYS, we fellowship with our sister churches in COCHUSA. Each church takes their turn in hosting this fellowship event. Check our church news for the church hosting this event.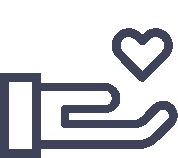 "Each one must do just as he has purposed in his heart, not grudgingly
or under compulsion, for God loves a cheerful giver. "
(2 Corinthians 9:7)
Details regarding our preferred giving method are as follows:
Click on the"Donate Now" button to go to Cash App
Handle Name: $BlessedChurch
If there are any questions or concerns please feel free to contact us at or
Meet our Pastor

Pastor Brad Buchanan
​
Follower of Christ, Husband, Father, Weekend cyclist, Jazz lover, and unashamed foodie. Better known as Uncle B.
​
​